Why you mad at the hairstylist tho?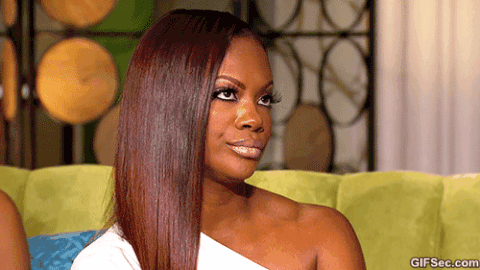 Throughout the years I have gotten tons of complaints from women who have had horrible experiences with a hair stylist. Name it I've heard it all. " I asked her for blonde, and now my hair is red." "They said they do natural hair, but my hair got tangled and was ripped out during the blow dry, and I ended up with heat damage." lastly " I've been wearing weaves for years, and when I asked my stylist about treating my hair so I can wear it out, she said my hair was okay and being protected under the weaves."
Hearing these complaints from consumers throughout my career as a licensed Cosmetologist gives me the experience to speak on this matter. I am no way attacking any specific stylist or clients. I've seen numerous videos on social media, YouTube to be exact of women stating that they vow to never go to a salon again because hair stylist don't know how to do their hair.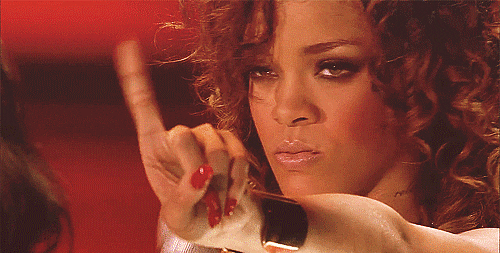 Now in cosmetology school we learn more than just hair. Some of the hair related subjects are the basics of coloring, relaxers, cutting, treatments, blow dry, rollers, some braiding, some extensions. A lot of science is involved as well. However the cosmetology's schools job is to equip the stylist with the tools to pass their state board exam. That is the priority of cosmetology school. It is totally up to the stylist to further his or her education after graduating school. I want to help everyone stylist and clients alike, understand that the beauty industry can be compared to the medical industry the way its set up. You have a primary care doctor, and then you have the specialist. The same way we have your stylist, and then you have stylist who are specialist. For example, I am a Natural Hair and Hair Loss Specialist. I used to be that stylist that could do any and everything. At this point in my career, I chose specialty. Another stylist may specialize in coloring, weaving, relaxed , braids etc. I will say that I know that a lot of stylists are guilty of saying that they can achieve a service that they know for a fact they cant. This an example of a stylist that would rather lie, then turn money out the door. That stylist should have enough integrity to refer the client to another stylist that he or she knows can do the work properly. I have clients being referred to me by 4 other stylist in my county. Just like a primary care doctor would refer you to a specialist if you had an issue that needed care beyond their knowledge. So I am not here defending stylist at all who do that, but rather I want to shed some light on the fact that clients have to be more responsible when selecting a stylist. In 2018 there is so much information out there when choosing a stylist or a salon for your specific hairstyle or treatment you are looking for. Here a just a few tips!
1. Word of mouth.
If you know, people that go to that stylist/salon and can vouch for them than that is wonderful. ( plus you have someone to fault if they mess you up LOL)
2. Do They Have A Website.
The salon/stylist website will give you an idea of what to expect when you go to the salon.
3. Social media Presence.
Check out their Instagram or Facebook, If they say they do natural hair their pages should reflect that. If you visit their page and all you see is weaves and relaxed hair, well the proof is in the pudding. There should be some hardcore evidence of that. If you choose to take your natural hair to that specific stylist after seeing that, then that is on you.
4. Reviews check out what clients say about them online.
No one is perfect, so not every review maybe be a 5 star but you want to at least hear what people have to say about them or how they are rated.
5. Consistency
When you arrive to the salon the you should see what the stylist sold on social media or their website present. For example the stylist hair should be a representation of what she does. Look around if she does weaves and online those weaves look natural, but the clients around the salon weaves look really fake. Or the stylist said they specialize in healthy hair, and you see all the other clients in the salon have damaged hair ( unless they happen to be new clients or just starting a journey) then that is proof they are not practicing what they preach! There should be evidence if not in person at least pictures of clients that they helped achieve healthy hair.
6.Consultation
One of the very first things that should happen when you sit in that chair is a consultation, before doing your hair. If the stylist seems irritated or annoyed because you have questions about what will be happening to your hair, then pay attention because that is a red flag. Remember you have a right to change your mind. Communication is key, if you cant get that straight from the start you may not be a good fit for one another. It's okay to tell him or her thank you for your time and find you another stylist.
Honestly, we have too much technology now to be making blind mistakes on something as personal as your hair. So before making a vow to never go to a salon again, Id like for you to make a vow that you will do your research before visiting a new salon.
Blessings!
#salonblog #blogging #hairblog #Healthyhair #whyismyhairnotgrowing #hairwontgrow #healthyhairsalons #Cheapsalons #Naturalhair #Notgoingbacktothesalon #nevergoingtothesalonagain #worstsalonexperience #professionalsalon #AfricanAmericanwomanhair